A real bookshop of around 3000 titles, with fiction ranging from board and picture books, to graphic and challenging novels, plus poetry.
Our extended bookshop has even more, 5000+ titles, to include non-fiction books covering art, craft, cross curricular, English, geography, history, maths, personal and social, all aspects of science, and sport.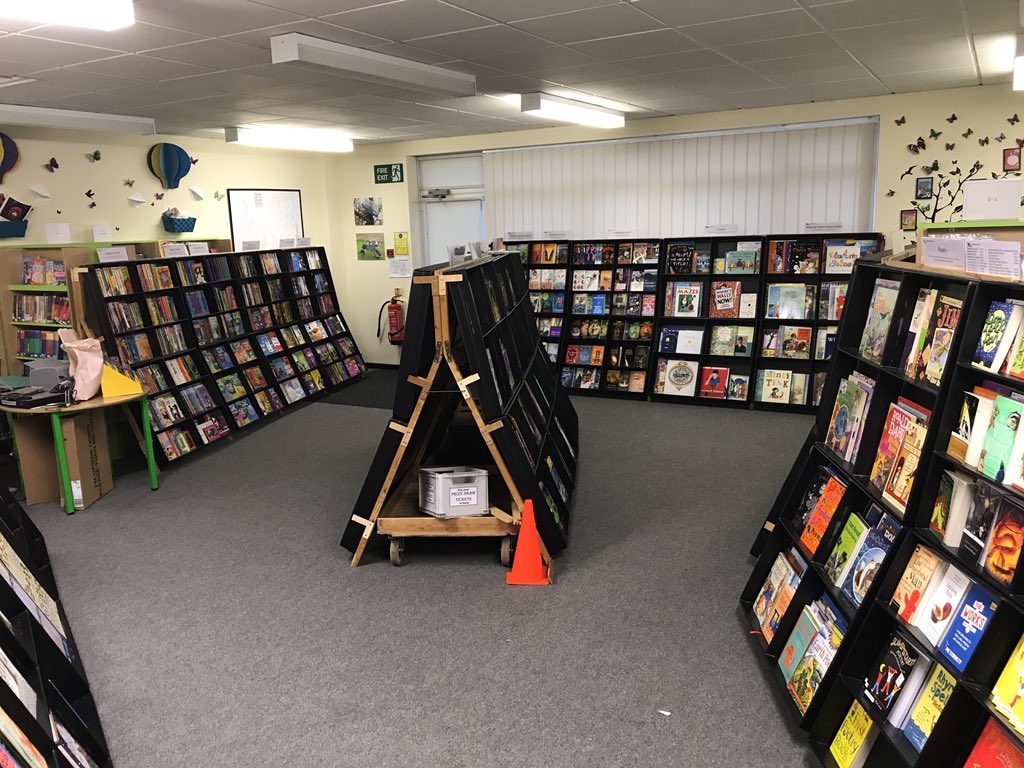 ...And it can fit into almost any space...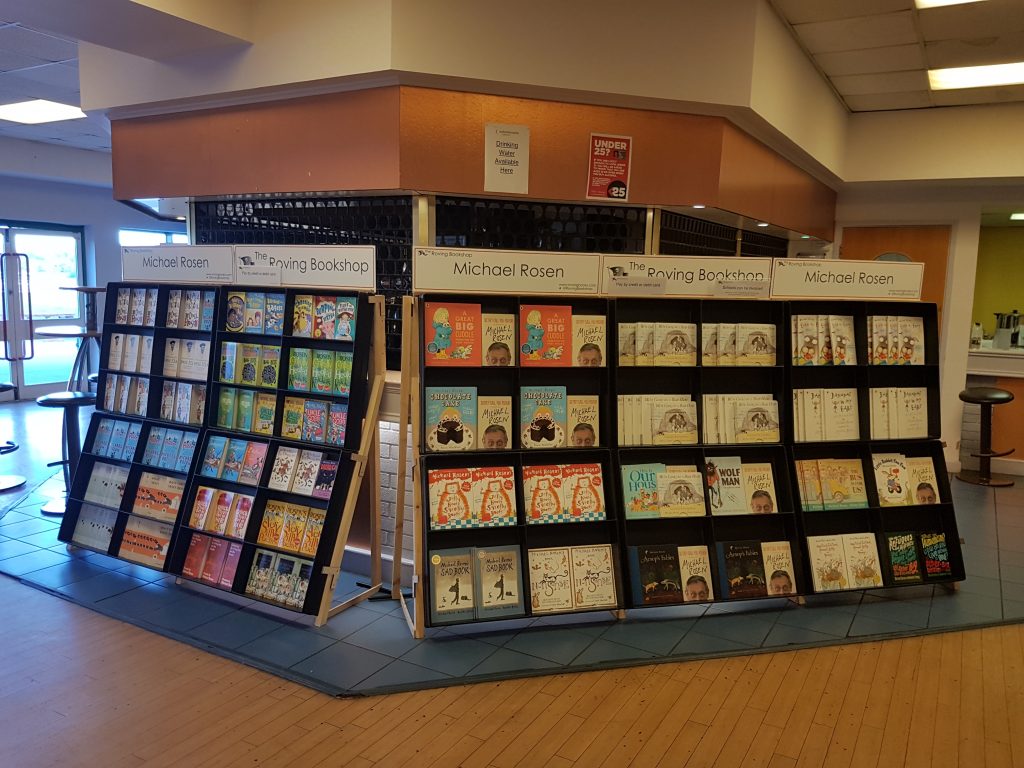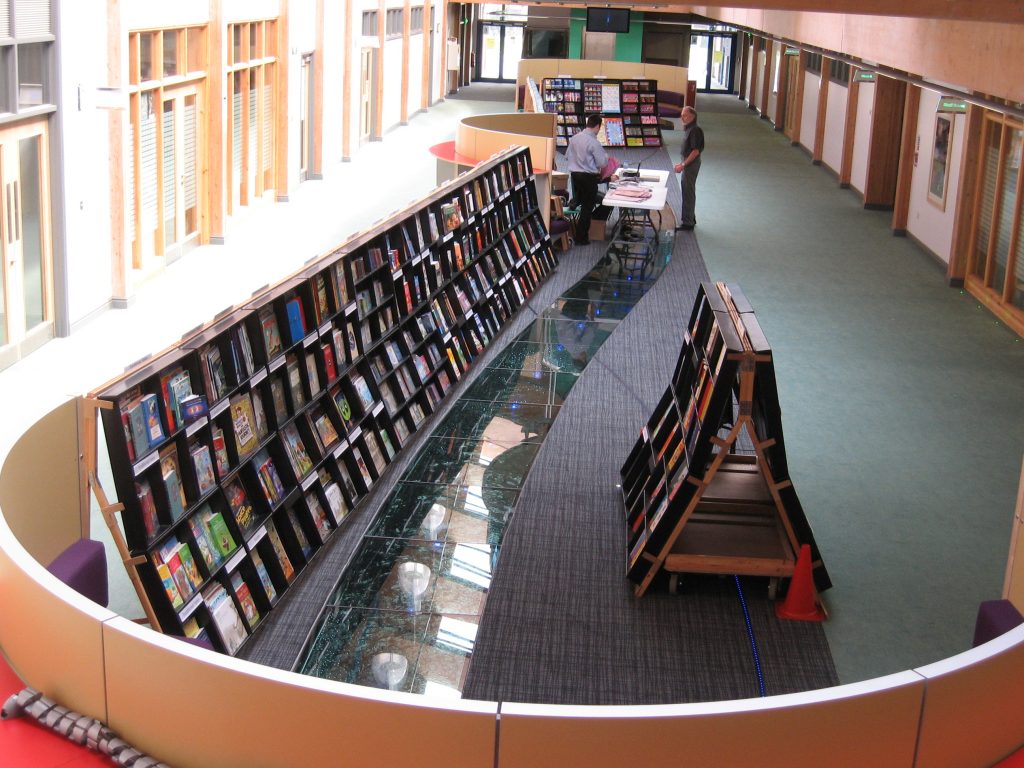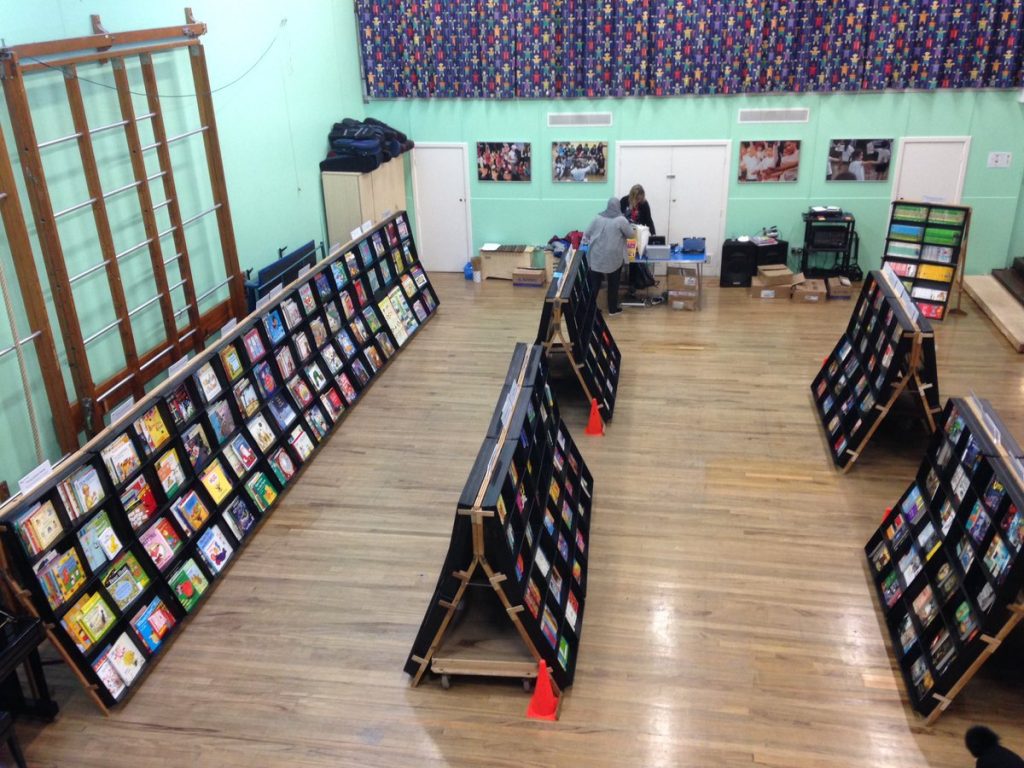 It's all about quality...
All the books we stock are individually selected for their quality giving a rich browsing experience that caters for all interests.
A teacher memorably said "you could choose a hundred blindfold and be happy with all of them".
We only sell books and educational posters – never toys, gimmicks or other merchandise.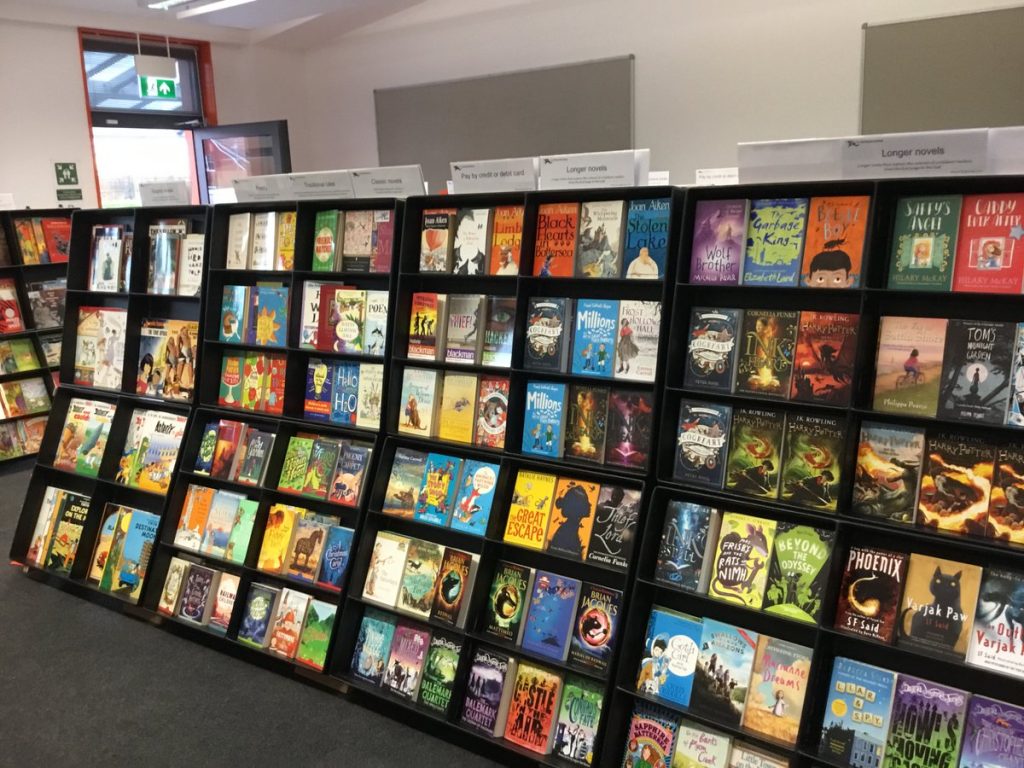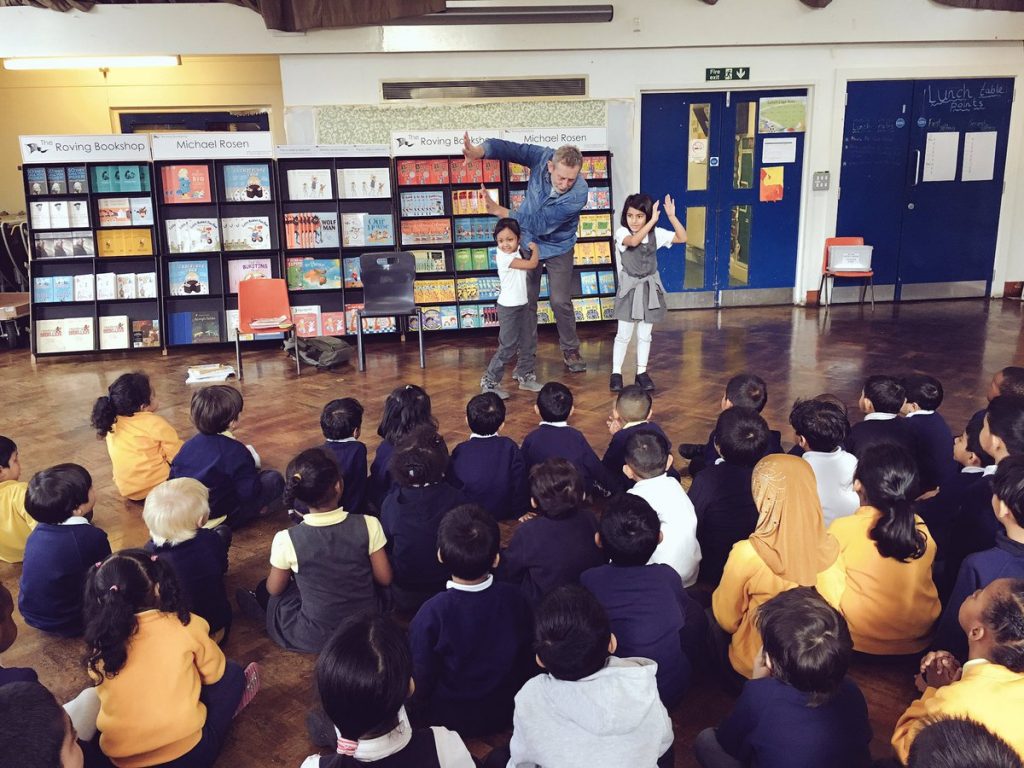 ... And inspiring reading
We can organise for authors, illustrators or poets to visit schools.
We supply the author's books beforehand so that children can become familiar with the books…

…Then bring all the author's books for children to browse.

Michael Rosen tweeted – 'When the wonderful @RovingBookshop come to my gigs they bring a huge range of my books'
Books children love - to suit all pockets
While most of our books are sold at publishers' prices, when possible we source quality books at lower cost, and there are a significant number of picture books and novels around half price in the Bookshop. This allows children and parents from economically challenged backgrounds to buy good books at reduced cost.